Rugby League should not have to change its DNA to make sure players are properly safeguarded from concussion, according to former Leeds Rhinos captain Stevie Ward who was forced to retire because of his own head injuries.
The former loose forward, a two-time Grand Final winner with the Rhinos, took the difficult decision to walk away from the professional game at the age of 27 due to concussions he suffered during early 2020.
Having struggled with migraines, dizziness, motion sickness, sensitivity to light and screens as well as short-term memory issues, Ward did not want to continue to put his health and brain at any further risk.
England rugby union 2003 World Cup winner Steve Thompson and former Wales captain Ryan Jones are among others to have spoken publicly about their brain injuries from playing the sport, with legal proceedings issued on their behalf against the relevant governing bodies.
Legal action involving some 80 former rugby league players – including ex-professionals Francis Maloney and Bobbie Goulding, who have been diagnosed with early-onset dementia – has also been lodged with the Rugby Football League.
The RFL maintains safety and welfare of all players is taken "extremely seriously" and is "always of paramount importance".
The sport continues to improve and develop its approach to concussion, head injury assessment, education, management and prevention across the whole game, supported by medical evidence and research. Support to former professional players is always available from independent charity partner Rugby League Cares.
Ward – who was made Leeds club captain on the same day he was told that former skipper and friend Rob Burrow had been diagnosed with motor neurone disease – feels the current drive for more understanding over the issues can only be beneficial in the long run.
"There is worth in a movement in seriously looking at this and seriously looking at the welfare of players," Ward said.
"Even in the toughest (physical) game in the world, which I believe is rugby league, there is a true sense of toughness that comes from really understanding yourself and looking yourself in the mirror and understanding what you have had to do to get to where you are.
"They are tough emotions, to look at the tough things that are going on, to speak the truth and there are people out there that are doing it."
Ward told the PA news agency: "It doesn't mean everyone is going to get everything right and it doesn't mean to say that rugby should end or change its DNA or anything like that.
"I just think it's going to be a progressive move to a place where people are able to and are invited to take responsibility for themselves to live authentically and for people to look after each other better.
"I see that as a part of this movement, or this challenge, that contact sports have.
"As a rugby player, you push yourself to the absolute limit, because that is what is needed, and when you are doing that, you need to know that you are safe to do it."
Ward, now 29, accepts it will take time for all the evaluations to filter through onto the pitch, but believes the process will ultimately make the contact sport environment a better place for all involved.
"Like anything with change, it is not straightforward, there are ups and downs," he said.
"There was a real strong phase where they were cutting back on high tackles. They have adjusted that a little bit and you can see that there has been an activation of some sort.
"I know they (RFL) are involved in discussions with the government and understanding what can be done next.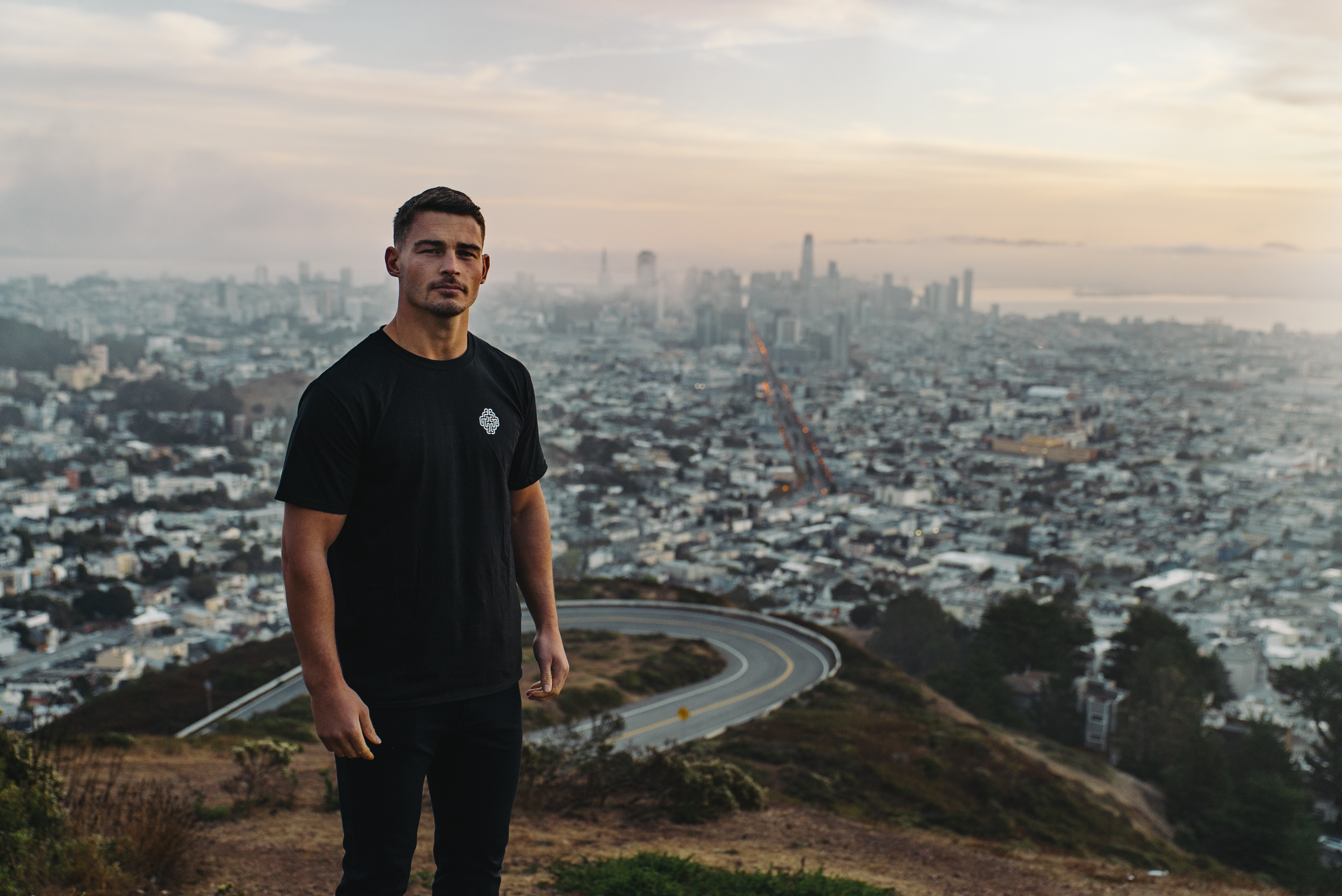 "I think people in rugby league – although it is such a tough game and it is from such a hard-working macho or almost invulnerable background – we do take the tough decisions and we do look at ourselves to improve and make space for people to make things better."
Earlier in his career, Ward suffered a serious ACL knee injury, which led him to struggle with depression.
In 2016, Ward launched mental health and wellbeing project Mantality, which raises awareness of mental health in men and also aims to provide an avenue for support if needed.
Ward completed the 'Speak and Grow' residential course in London last week with Bespoke Elite Speaker Training, which was founded by former Northern Ireland football international Paul McVeigh and ex-England rugby union player Leon Lloyd.
People from a range of backgrounds such as the military, media and industry as well as sport, including Wales rugby great Jonathan Davies, shared their own keynote speaker experiences as delegates were taken out of their comfort zone – with one of the sessions seeing them perform a musical scene from Les Miserables.
"I've definitely gained a lot of clarity," Ward said. "This is another way to challenge myself and it's in a different arena, but I am really open to the possibilities.
"When someone takes hold of their own life and moves into an authentic life, then it is good for performance, it is amazing for leadership and it is what we need."